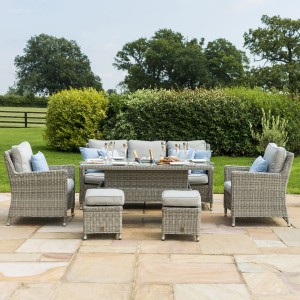 Maze Rattan Garden Furniture Oxford Venice Sofa Dining Set with Ice Bucket & Rising Table ..
Was
£2,586.99
(inc. VAT)
From
Now
£1,989.99
(inc. VAT)
£1,658.33
(ex. VAT)
Low stock: available now
Standard Delivery: 26th January 2022 - 2nd February 2022
Finance available on orders over £300
The Ice Bucket Sets are one of our most popular items and perfect for dining with family and friends. Choose from a range of styles, chairs and colours to suit your needs.