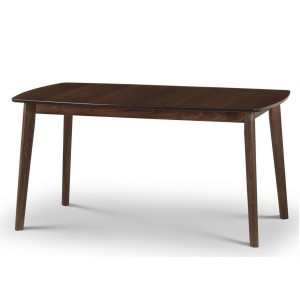 Julian Bowen Kensington Walnut 195cm Extending Dining Table The beautifully designed Kensingto..
Was
£497.64
(inc. VAT)
From
Now
£319.00
(inc. VAT)
£265.83
(ex. VAT)
In stock: available now
Standard Delivery: 1st - 8th July 2022
0% Finance Available from V12
The dining table is the focal point of any dining room or kitchen so it's important you get the right size, the right style and at the right price. We offer a stunning selection of finest dark wood dining tables, available in a size and shape to suit every home.