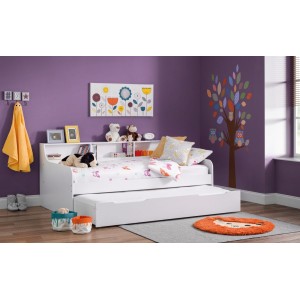 Julian Bowen Furniture Grace Pure White Painted Daybed Grace is a stunning pure white daybed whic..
Was
£560.29
(inc. VAT)
From
Now
£430.99
(inc. VAT)
£359.16
(ex. VAT)
In stock: available now
Standard Delivery: 22nd December 2023 - 5th January 2024
0% Finance Available from Klarna
Create extra sleeping space in guest rooms or living rooms at a moment's notice with a stylish Daybed or Sofa Bed. Available in a range of colours and styles, you can find a piece to perfectly suit your home.